You're never going to believe it. Ya'll all know what a shoe-ho I am, and I saw something today that made me really excited.
But first, a little back story... This might get me into a lot of trouble, but I'm just going to go for it. Ready?
My close friends know this about me but I'm bringing you in on a pet peeve of mine.... I
hate
Crocs on grown people. I think adults look silly when they wear them, like giant toddlers with hobbit feet.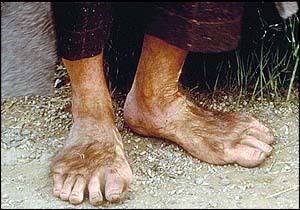 Now, before you get all pissy on me, please know - I am a complete hypocrite because I WEAR THEM. But not in public, only at home around the house or in the yard. I love how
comfortable
and convenient they are. But in my mind, they are right up there with Heelys - completely meant for children.
Or... they used to be.
Lookit!!
The new line of YOU by Crocs:
High wedge boots!
T-strap patent leather heels!!
PEEP TOES!!!!
Squeeeeeee!!!!
OHMommy
brought it to my attention and is even giving away a pair over at Classy Chaos. (butdon'tevenTHINKofgoingovertherebecauseI'mgoingtowinthem!!)
They're a bit pricey (starting around $120) but if they are as comfortable as their hobbit-esque counterparts - not to mention as durable - that's a fantastic investment.
Can you say, "Helloooooo Fall?"