That's right. I am officially sick of all these holidays now. Down with the tree! Down with the lights that worked for about a week and then decided to malfunction for the actual Christmas Day! Down with yummy-but-nasty food I can't seem to stop eating no matter how mucch I throw out! Out with the music! Out with the wrapping paper I always buy too much of then have to shuffle around for approximately 340 days! BAH!!! and ACK!!!
I think this has something to do with how we are forced to spend at least a quarter of the year preparing for this holiday - it's everywhere, seriously, I saw Christmas trees up in September this year - and by the time its all over I've just had ENOUGH.
Resolutions? I have some. Part of me wants to share them here, but I'm afraid I won't do them and then everybody will ask me about them every time they see me. But if I do post them? I'll be more likely to actually DO them.
It's a Catch-22, people.
So instead, I'll list some things I'm hoping will happen in the near future. Am I resolved for them to happen? Sure.
1.) Getting rid of more of my fat clothes and surpassing that benchmark I'm THIS CLOSE to passing.
2.) THIS
3.) Have a Pants Man in the house!! And then Finn too... (heh heh)
4.) Joining the Community Supported Agriculture program through
Doe Run Farms
.
5.) Keeping a
personal book log
to better track the books I read in 2008. ("Have I read that?" "Didn't I read that already??" "Didn't I hate that one?")
6.) Mating these socks.
The male sock lurks patiently in the grasses of the African plains in wait for the elusive female...
7.) Going here in May!! (reward for #1)
8.) Letting things go more often and stop being so adversarial. Yeah, you heard me! What?! Don't think I can do it??!! HUH!!??
You know what? I can't single-handedly change my workplace, or the state of the world. What I CAN do is focus more on my personal life and my family. Start at home. Live greener. Garden more. Excercise. I think if I can do that the other things would come naturally. And the job? Backing off and re-prioritizing. Not everything I do there has to change the world.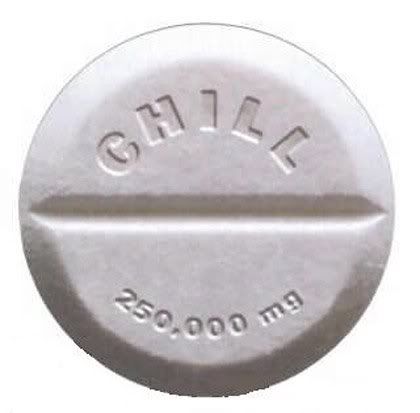 9.) Painting the kitchen. OK... getting Caleb to paint the kitchen... again.
Seriously, who picks this blue for their kitchen? What was I thinking?? Apoligies if this is the color of your kitchen too.
So I guess I did end up posting some rezzies. Just don't mention them for a while...